Ark Fencing and Landscape Design and Planning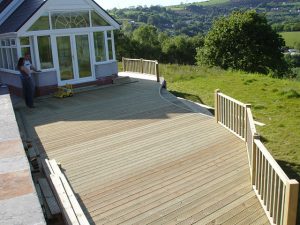 The best way to maximise your garden space is to plan. Before you begin, you need to narrow your wish-list to your top priorities. In a larger garden, for example, you might want a patio, decking area, barbecue and a pond; in a small garden, you may have to settle for decking for a portable barbecue and devise a storage plan when it's not in use.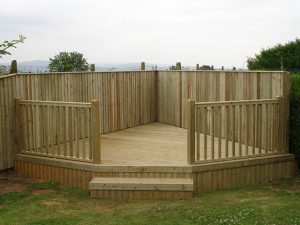 To set out a garden from scratch may seem daunting, but the Ark Fencing and Landscape Planning team will simplify it and help you to avoid expensive mistakes. Whether it's revamping an old garden or making a new one, you'll need to make lists of the features you want to include, plants, trees and items to be kept, eyesores to screen and good views. Ark can draw up the garden either completely or as individual features, depending on whether you are going to purchase materials and do the building work yourself, or go for a complete design and installation.
We are based in Swansea but our clients are nationwide.
Whatever your fencing or landscape design or planning requirements, please contact us.